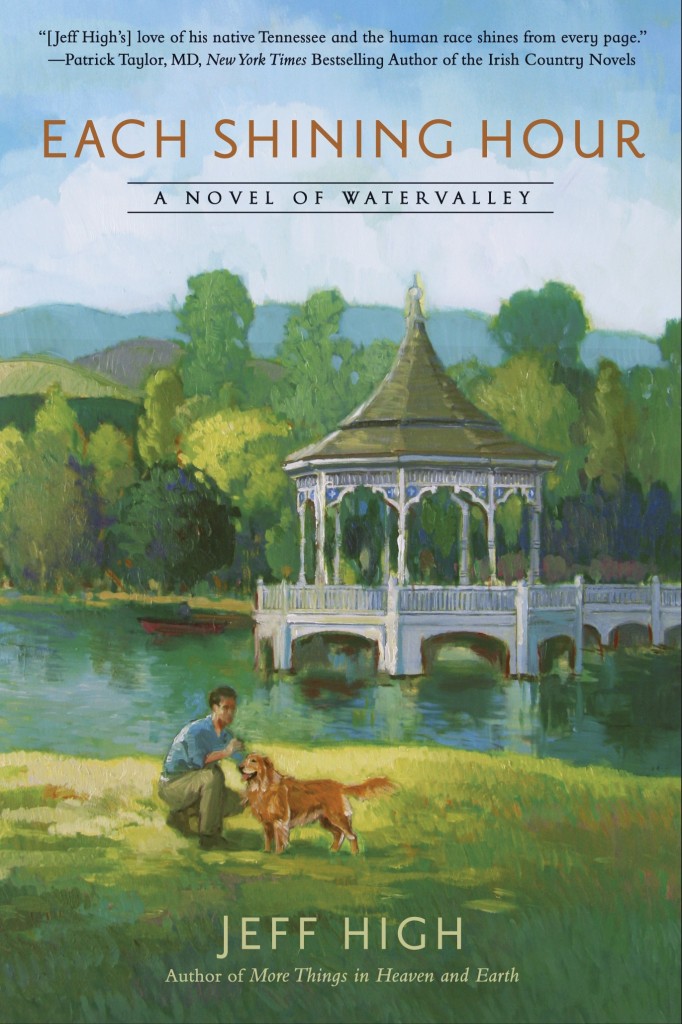 Oh Yeah! The good folks at Penguin Press have done it again and created a beautiful cover for Each Shining Hour, the second novel in the Watervalley Books series by author Jeff High!  
We'd love to know what you think about it, and what you thought about More Things In Heaven And Earth!  
Let us know on Twitter at @watervalleybook and @jeffhighwriter, or on Facebook, and don't forget to join the mailing list for updates about the release of Each Shining Hour!