The Splendor of Ordinary Days makes it to #1 on The Tennessean Best Seller List!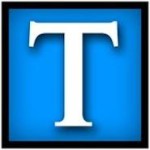 On October 18th, the BookMan BookWoman bookstore in Hillsboro Village hosted a standing-room only book signing and author event to celebrate the latest novel in the Watervalley Books series, and that week the The Splendor of Ordinary Days rose to #4 on the best seller list. Now one week later, this novel of Watervalley has continued to grow in popularity and on November 1, The Tennessean reported The Splendor of Ordinary Days was the #1 Best Seller for the week.


"Readers of Jan Karon's Mitford series and Patrick Taylor's Irish Country series will fall in love with Jeff High's funny, heartfelt stories of Watervalley, Tennessee. High masterfully captures the nuances of small town life with the richness and clarity of a true native. His prose often borders on poetry and yet the dialogue of his characters is crisp, insightful, and more often than not, hilarious. Readers across the country have raved about his first two Watervalley Books and this third book in the series proves to possibly his best yet. Funny, thoughtful, and entertaining, The Splendor of Ordinary Days, is a book you won't be able to put down."
BookMan BookWoman, Facebook
---
This isn't the first time one of Jeff High's Watervalley Books has hit the Best Seller List! On October 13th 2013, less than two weeks after its debut, More Things In Heaven And Earth also made it to #1 on the Best Seller list.
---
After a rocky start as Watervalley's only doctor, Luke Bradford has decided to stay in town, honoring the three-year commitment he made to pay off his medical school debts. But even as his friendships with the quirky townsfolk deepen, and he pursues a romance with lovely schoolteacher Christine Chambers, several military veterans' emotional wounds trigger anger and unrest in Watervalley…Read More