Congratulations to Amanda Morris for winning the The Splendor of Ordinary Days Kindle Fire HD 6 Giveaway!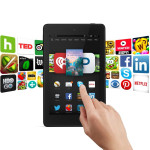 With more than 1800 entries, Amanda was randomly selected and will receive a Kindle Fire HD 6 and signed copies of all three novels in the Watervalley Series. Special thanks to everyone who participated in the contest and the blog tour!
Be sure to check out the great reviews of Jeff High's new book on the Litfuse Website
After a rocky start as Watervalley's only doctor, Luke Bradford has decided to stay in town, honoring the three-year commitment he made to pay off his medical school debts. But even as his friendships with the quirky townsfolk deepen, and he pursues a romance with lovely schoolteacher Christine Chambers, several military veterans' emotional wounds trigger anger and unrest in Watervalley…Read More
"Delightful, Charming, & Captivating…I just couldn't put it down!"

In The Splendor of Ordinary Days, Jeff seizes the character of America's small town War Veterans while giving an uncanny glimpse into their personal struggles with Post Traumatic Stress Disorder (PTSD).  So genuine that I occasionally found myself back in Iraq.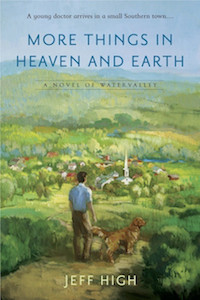 As an ambitious young doctor with a penchant for research, Luke Bradford never wanted to set up practice in a remote rural town. But to pay back his student loans and to fulfill a promise from his past, he heads for Watervalley, Tennessee–and immediately stumbles into one disaster after another. He expects the people of Watervalley to be simple, but finds…
Read More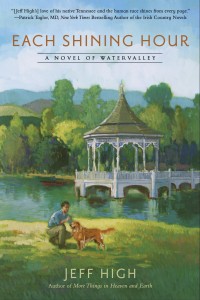 When he comes to the aid of a woman at the grocery store, Luke is fascinated to learn she is Estelle Pillow, the cheery sister to his prickly housekeeper, Connie. Estelle wants to open a bakery in town—and Connie's disapproval of the venture stirs up a whirlwind of emotions between the siblings. But Luke's attention is soon diverted when he learns about a long-ago double murder…
Read More