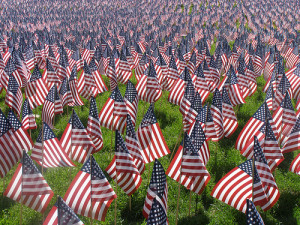 "The Splendor Of Ordinary Days highlights veterans and their difficulties returning to civilian life," according to The Southern Literary Review in a glowing article about Jeff High's latest novel.
Dedicated to the "Wounded Warriors whose scars cannot be seen and for those who hope, pray, and wait for them to be whole again," the latest novel of Watervalley has many story lines, but as critic Donna Meredith notes, "Service to one's country and community stands at the heart of this story…these human bonds run so deep and true in Watervalley that not even death severs the ties." Jeff High reaches deep into "the most important bonds of our lives in this heart-warming narrative exploring the dreams and values we cherish most as Americans."
Donna is no stranger to the Watervalley series, having previously reviewed about More Things In Heaven And Earth and Each Shining Hour, and her acclaim is always greatly appreciated!
"With the third novel in the Watervalley series, Jeff High's talent has matured as he captures the rich tapestry of small-town life – as few contemporary authors have….
The Splendor of Ordinary Days
defies the tendency of sequels to lose energy and become repetitive. Instead, every scene contributes to a fresh, satisfying whole."
Be sure to read the full review here.
After a rocky start as Watervalley's only doctor, Luke Bradford has decided to stay in town, honoring the three-year commitment he made to pay off his medical school debts. But even as his friendships with the quirky townsfolk deepen, and he pursues a romance with lovely schoolteacher Christine Chambers, several military veterans' emotional wounds trigger anger and unrest in Watervalley…Read More
"Delightful, Charming, & Captivating…I just couldn't put it down!"

In The Splendor of Ordinary Days, Jeff seizes the character of America's small town War Veterans while giving an uncanny glimpse into their personal struggles with Post Traumatic Stress Disorder (PTSD).  So genuine that I occasionally found myself back in Iraq.